What is ChocoCraft Mod 1.10.2, 1.10, 1.9.4, 1.9, 1.8.9, 1.8, 1.7.10
ChocoCraft Mod adds into your world of Minecraft a new mob named Chocobo which will varied in color as well as attributes from their juvenile form to when they have been already grown up.
The most original and basic type can be found in the wild and can be tamed using "Gysahl Greens" on them. Gysahl Greens is a kind of plant which grows in the wild but can also be planted by sowing Gysahl Seeds. Gysahl Seeds can be received by crafting from Gysahl Greens or by harvesting planted Gysahl Greens.
Chocobos can be breed and procreate.  The offspring will be a Chicobo which is the juvenile form of Chocobo. After a certain of time, Chicobo will grow into Chocobo.  Chicobos will be born wild and have to be tamed. Chicobos would either inherit their parents characteristics or mutate into a new types. Thus by repeatedly breeding Chocobos all normal types of Chocobos can be acquired from tamed wild Chocobos. There are a few special Chocobo types though, which can only be acquired by special means.
Some screenshots:
Gysahl Greens:
Ready to Ride:
Golden big bird next to a proud owner:
Love in the air:
Proud of his offspring:
Chocobo Names:
Chocopedia:
Crafting recipes:
1.

 Saddle = 1 Leather, 2 Strings, 1 Chocobo Feather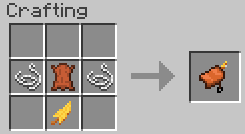 2.

 Saddle Bags = 3 Leather, 1 Feather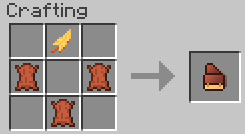 3.

 Pack Bags = 4 Silk, 2 Cloth, 1 Leather, 1 Feather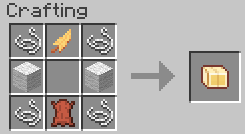 4.

 Whistle = 1 Gold Ingot, 1 Feather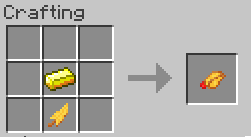 5.

Gysahl Cake = 2 Milk, 2 Wheat, 2 Sugar, 2 Gysahl Green, 1 Egg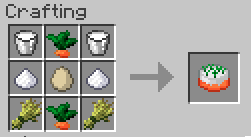 6.

Gysahl Seeds = 1 Gysahl Green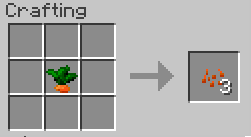 7.

Chocopedia = 1 Book, 2 Ink Sac, 4 Feathers, 1 Lapis Lazuli and 1 Gold Nugget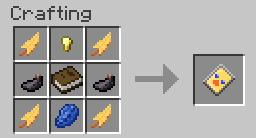 8.

4 Arrows = 1 Flint, 1 Stick and 1 Feather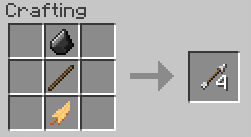 9.

4 Straw = 1 Wheat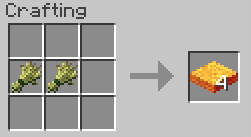 ChocoCraft Mod installing instruction:
Download and install Minecraft Forge
Download the mod.
Head to %appdata%.
Head to .minecraft/mods folder.
Drag and put the downloaded jar (zip) file into it.
If it does not exist, you can create one.
Finish
Download links
Download ChocoCraft Mod for Minecraft 1.8:
http://www.mediafire.com/download/u9v39a7pghr7gr9/ChocoCraft2-1.8-Alpha1.jar
Download ChocoCraft Mod for Minecraft 1.7.10:
http://www.mediafire.com/download/0cg8j0l6q18hyo6/ChocoCraft-4.1.5.jar
Mods for Minecraft 1.9 (updating)
For minecraft 1.9.4 (updating)
Mods For minecraft 1.10 (updating)
Mods For minecraft 1.10.2 (updating)
Credits: ClientHax, Torojima
Dear youtuber!
Have you a channel youtube about minecraft?
Do you want to bring your Video to quality visitors?
Do you want your video to appear on our website?
Do you want to become partner with us?
Just 3 steps to become our partner:
Step 1
: Make video review for mod, which you like
Step 2
: Upload this video to youtube and our link to your video description
Step 3
: Send the youtube video link via message to
http://fb.com/revozincom
or leave a comment in the post. We will add your video in the our post, it will help you have more view.
JOIN to get more youtube view with us!!!!